Liebe Kunden, liebe Geschäftsfreunde,
das Jahr 2020 wird für viele als ein Jahr von besonderen Ereignissen in Erinnerung bleiben.
Für die CEDS DURADRIVE jedoch, ist das Jahr 2020 auch ein Jubiläumsjahr. Trotz so mancher Krisen in der Vergangenheit erarbeitet die CEDS DURADRIVE, nach wie vor Sonderlösungen für ihre Kunden in unterschiedlichen Branchen und dies seit 50 Jahren.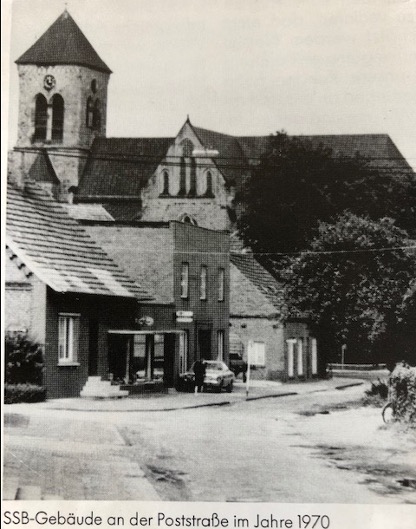 The technical knowledge and know-how has been continuously developed. Despite all changes and crises we feel committed to our values and want to develop the best technical solutions with our customers. Since 2010, our brand and value ambassadors "the Husky pack" have also accompanied us. It reminds us of our values, to do everything for you, the customer, but also to work in a team-oriented manner in our business relationships.
"Coming together is a beginning, staying together is progress, working together is success."
(Henry Ford)
Sie, lieber Kunde, sind das wichtigste für CEDS DURADRIVE und der Grund unserer Arbeit.
If you continue to give us the opportunity and chances to work out solutions together with you, we will continue to defy the challenges and the next possible crises in the future.
The joy and fun in our tasks should not be neglected and we should not shy away from great challenges.
In this sense we wish you continued good cooperation and stay healthy,
Ihr CEDS DURADRIVE Team
Foundation as SSB-Elektromaschinen
the first direct current motors were developed
Change of name to SSB-Antriebstechnik GmbH & Co. KG
application-specific special gear unit designs
Design and manufacture of switchgear
water-cooled high-performance three-phase drives
Axle drive for railway vehicles
Series water-cooled main spindle and feed drives
highly dynamic test bench drives
first series of turret drives for the tool industry
2.5 MW asynchronous motor with cooling by air-water heat exchanger
Pitch drives 5MW wind turbine
2MW wind power generator as double-fed asynchronous drive
Namensänderung in die CEDS DURADRIVE
Generators for mains operation with buried magnets + damper cage
Synchronous motors for over 48,000 rpm
first hybrid drives for motor yachts
Pitch drives for tidal power plant
large torque motors for radar systems Marine