Due to the current corona pandemic, the TOC 2020 is postponed to the year 2021!
Here you can find the current statement of the exhibition management:
Dear all,
Thank you for your continued support of TOC Europe, which was scheduled to take place between 9-11 June 2020 in Rotterdam, The Netherlands.
As you know, we have been closely monitoring developments with COVID-19 (Novel Coronavirus), and have been in close consultation with many of you and our association partners about the event. Up until recently, the majority of industry feedback indicated that we should try to continue with the event as scheduled if possible.
However, in recent days, heightened restrictions around events and travel within mainland Europe, as well as the latest feedback we have received from you, has made it clear that postponement is the best course of action while we work with our association partners and our customers on alternative options.
It is therefore with regret that we must confirm the postponement of TOC Europe 2020.
We took this difficult decision at the earliest possible opportunity as we understand how important TOC Europe is to the industry and how much time and effort goes into preparing for it. In this unprecedented situation and difficult time, we'd like to thank our community for your continued understanding and support.
You can expect more information from the TOC Events team in the coming weeks to discuss your full range of options and address any questions you might have.
As always, we look forward to continuing to work with you as our partners, customers and industry colleagues on the TOC events taking place in the second half of 2020 and beyond, and we appreciate your patience as we finalise all options for TOC Europe.
Sincerely,
Paul Holloway
Event Director, TOC Events Worldwide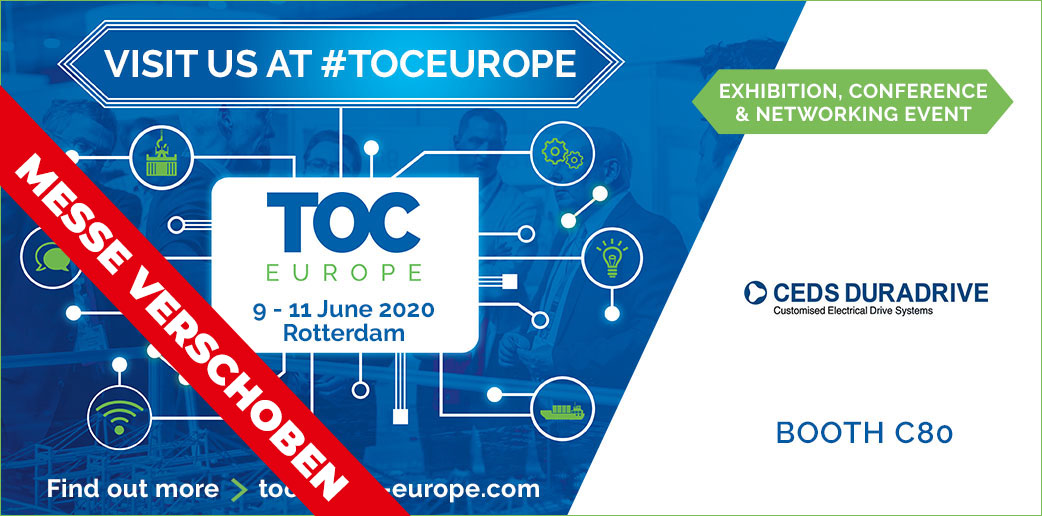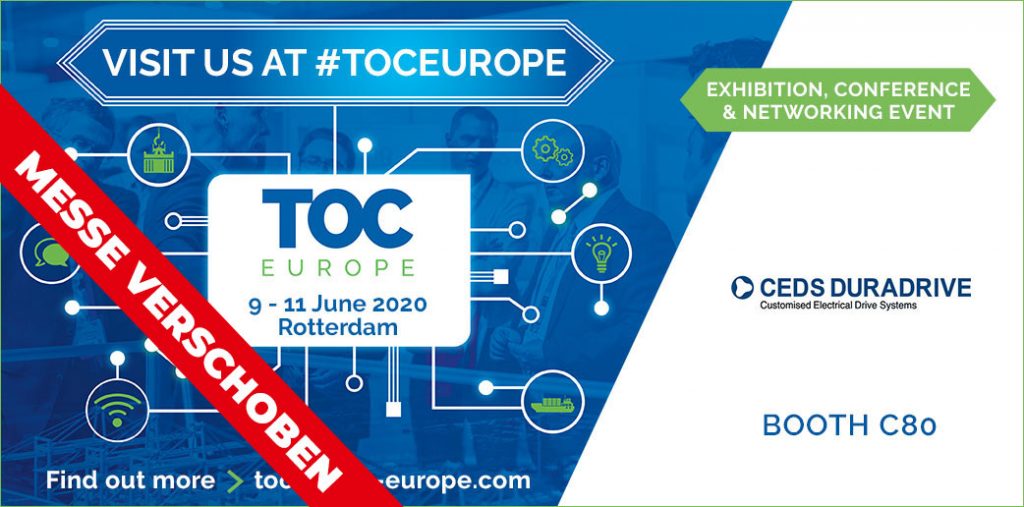 TOC Europe is one of the world's largest trade exhibitions for port, ship and terminal technology. It attracts manufacturers and suppliers of all products and services relevant to port and terminal facilities and presents the latest trends and technologies. All visitors were able to get an idea of interesting solutions and equipment, make contact with the leading suppliers in the industry and follow the latest developments.
Engine technology and drive systems
Made in Germany. Made in Salzbergen.
Trade Fair Impressions from 2019